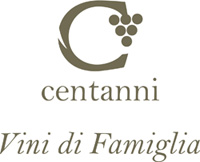 Our farm is organically certified and we ensure that our vineyards and our wines closely follow the expert winemaking tradition that our family has evolved over the decades.
Combined with this tradition, we use sophisticated business strategies. So our wines are distinctive for their quality and simplicity, as well as their harmony and taste.
This is the basis for a family adventure which is looking to the future.
The strength of simplicity, is the most difficult to achieve, but also the most worthwhile. And this is the character of our family wines that fully reflect our personality and our land.
Everything comes from tradition, starting from the vineyards on slopes that face west and northwest, to the techniques we use in harvesting.
Then there is innovation, from the wine press to the packaging, for a selection of wines aged in steel and secured with a glass stopper.
It's a process which conveys family knowledge and a desire to rediscover our own values.
We support traditional techniques with new technology.
Our wines make you feel as though you are there among the vineyards or in the wine cellar. They have a fresh, elegantly generous and natural taste.
On the hills which currently host our family, the Piceni people built settlements even before Rome was founded, inspired by a favorable environment and a typical Mediterranean climate.
Our farm/vineyard is in Montefiore dell'Aso, a name which recalls the worship of Flora, the goddess of the countryside worshipped by the local population.
Montefiore dell'Aso is a medieval village, "Uno dei borghi piu bella d'Italia" and one of the most characteristic of the Piceno area. It has a unique layout defined by its protective walls and still preserves architectural traces of an important past.
CENTANNI
Emilia Romagna
Montefiore dell'Aso (AP)
Contrada Aso, 159
www.vinicentanni.it