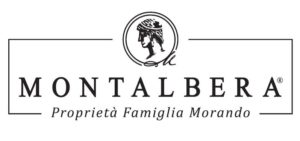 An amphitheater of hills and vineyards
The Montalbera Winery was founded at the beginning of the 20th century in an area located in the townships of Grana, Castagnole Monferrato, and Montemagno.
Montalbera's property extends over 175 hectares cultivated with vineyards in the Monferrato and Langhe
A unique aspect that has always distinguished Montalbera in the Piedmontese winemaking landscape is that the winery sits astride two of the region's most important winemaking zones: the Monferrato and the Langhe.
The beginning
In the mid-1980s, the Morando family began expanding their property by purchasing land in adjacent territories and planting it with new grapevines, prevalently Ruchè; they continue to grow their landholdings. Today, a continuous stretch of vineyard-covered land encircles the winery. The vineyards are planted entirely on hillsides, giving the vines different expositions and soil, from clay to limestone.
Origins
The Morando family's origins are from the Langhe, and this connection inevitably found its way into their vineyards and wines. Castiglione Tinella, hometown of the winery's founder Enrico Riccardo Morando, has about 15 hectares of the winery's vineyards, planted with Moscato d'Asti. Montalbera produces Moscato d'Asti DOCG San Carlo from these vineyards, naming it after the Church of San Carlo located just a few meters from the winery.
Fruit of the Wine
For generations, the Morando family has believed and invested in Piedmontese viticulture. For years, they have passionately dedicated themselves to the development of the native variety Ruchè. Because of their ongoing commitment, today Montalbera arises as one of the great wineries of Piedmont. The foundations of their success lies in solid, recognizable values that translate very clearly in the wines they produce. Rigor and planning. Interpretation and terroir. These are the basis for Montalbera's productive philosophy. They are ideals that put the fruit of the wine at the center of everything, and in doing so exalt the uniqueness of the vineyards. Each wine is interpreted in different ways, from stainless steel to wood, from overripe to withering, in order to best develop the multifaceted personality of each variety.
MONTALBERA
Piemonte
Castagnole Monfrrato (AT)
Via Montalbera, 1
www.montalbera.it