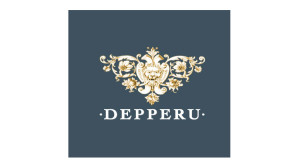 The winery Paolo Depperu and Sons is located in Luras, in the province of Olbia-¬Tempio, in the heart of the Gallura. The vineyard is located approximately 400 meters above sea level with an area of 15 hectares, 12 of which are planted with Vermentino and the remaining 3 hectares with Nebiolo.
The quality of the grapes is considered to be excellent due to the quality of the soil, climate in the vineyards and also for the low production per hectare, that on average does not exceed seventy quintals. The cellar is a cutting-edge facility, built entirely with stainless steel materials and equipment.
It is located on the site of the vineyards to allow the freshly picked grapes to be worked on immediately.  The harvest is manual, the wine is made by de-stemming and crushing the grapes, fermentation is at a controlled temperature (25-28° C) with selected yeasts.  The maceration process of the grapes lasts for about two weeks.  The wine is then racked off of the gross lees and undergoes malolactic fermentation.  After a year of ageing in oak barrels , the wine is filtered and bottled cold. The bottles are kept in the cellar for about 6-8 months before being sold.
DEPPERU
Sardegna
Luras (OT)
Località Sas Ruinas
www.cantinadepperu.it