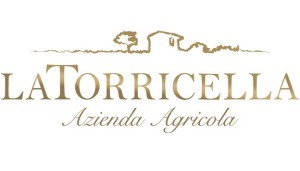 The story of La Torricella begins with Rosanna and Diego Pressenda: their bonds with the region, a passion for winemaking and consistent efforts that have led to the emergence and subsequent expansion of "La Torricella", now managed with the help of their children.
La Torricella is located in Monforte d'Alba, in the heart of the Langhe and is surrounded by 13 hectares of vineyards. The vineyards are cultivated with Dolcetto, Barbera, Nebbiolo and Chardonnay. In 2012 La Torricella added a Spumante made from Dolcetto to their selection and they also enriched the range of white wines with a Riesling Renano.
Wine expert Silvia Pressenda, who studied at the wine University of Alba, is in charge of the vineyards, wine cellar and the wine editing. She works with her brother Oscar Pressenda.
In 2010 the Pressenda family opened an Agriturismo with eight beautiful rooms, a swimming pool and a gourmet restaurant managed by Alessandra Pressenda and her husband, Fransesco Celia. The menu offers delicious traditional Piedmontese dishes and high quality wines. Situated just 4 km from Monforte d'Alba, the Agriturismo is perched high up on the hillside, with stunning views of the rolling Langhe hills strewn with vineyards. These amenities offer tourists a place to relax and enjoy the beautiful region of Piedmont.
LA TORRICELLA
Piemonte
Monforte D'Alba (CN)
Località Sant'Anna, 98
www.latorricella.eu